Bitcoin is a completely new territory to me. As someone who is not at all tech-savvy, the concept of owning a digital wallet, converting my cash to bitcoins using a Bitcoin ATM (BTM), and performing transactions with the cryptocurrency is mind-boggling.
Fortunately, being a part of the Decentral team makes my immersion to the Bitcoin seamless — not to mention operating the BTM we have here at our office in downtown Toronto is simple and comparable to normal ATMs.
It's easy to look at the Bitcoin ATM and instantly get intimidated. But just like intimidating people, if you give the machine a chance, you'll find out it's quite OK. The instructions on the orange screen are pretty straightforward and easy to follow. It first prompts me to enter my phone number. A second later I get a text with a code, which I enter onto the screen. The Bitcoin ATM gives two options: Buy bitcoin or Sell bitcoin, so I choose the first one. It asks me whether I have a bitcoin wallet, and since I have downloaded BitWallet onto my iPhone, I press yes.
Here's the first tricky part.
It asks me to scan the QR code to my wallet, but the location of the scanner is not immediately obvious. It's a mini slot on the right side of the machine. I slide my phone in instead of holding it up in front of a red flash-emitting device like at Starbucks. Once I scan my QR code and take my phone out, the machine prompts me to insert cash.
Here's the second tricky part.
There are three slots that look like they would accept cash but it's actually the one closest to my left foot. I insert cash and tap "I'm Done" on the screen and voila! I have some bitcoins in my wallet and I find out the Bitcoin ATM is anything but difficult and intimidating!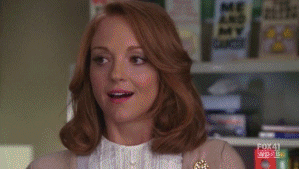 And now off I go, booking a trip with my newly purchased Bitcoin!
FYI the Bitcoin ATM is located inside Decentral at 123 Spadina Ave, Toronto.